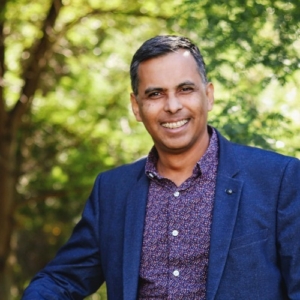 Dr. Simon Mittal
CareChoice Medical Director
Dr. Mittal graduated from medical school from the University of Texas Health Science Center in Houston, completed his training in Denver, Colorado and is a Board Certified Internist. After spending 6 years in the Army where he was recognized with the Surgeon General's Award, he spent 10 years with the Mayo Health System and was a Clinical Instructor for the Mayo Medical School. Over the last few years, Dr. Mittal has seen the increasing need for high quality care in assisted living, skilled nursing and long term care facilities as he has helped his father navigate the complex medical issues that seniors face. His desire is to improve the standard of care, improve quality and help facilities provide the care that seniors deserve. He is a Member of ACP, ACPE, AMDA, ACHE.
CareChoice Cooperative
William (Bill) Knutson, MBA
CareChoice CEO
Bill is a senior healthcare executive and consultant with extensive experience in strategy formulation, physician integration, campus development, service line formation and operational performance. Bill held numerous leadership positions in the HealthEast system in Minnesota, including leading St John's Hospital as Vice President/Administrator. His consulting projects in hospital and senior services include developing/implementing a neurologist/hospital call system, a medical tourism hospital, senior living campus, geriatric physician practice, payer contracting for a national primary clinic group and critical access hospital strategic plans. Bill has also served as an advisor to medical device startup companies. He recently participated in the development of a virtual ACO in rural Minnesota (Southern Prairie Community Care) under the MN DHS IHP program, is part owner in a wound care company and partner in a physician practice and consulting group for post- acute services. He has been appointed an "Executive in Residence" at the Carlson School of Management at the University of Minnesota. Bill has a Master's in Business Administration and a Bachelor of Arts in Psychology
CareChoice Cooperative
Aira Wandmacher, MSN, RN, CNE
Project Director
Aira has a master's degree in nursing education and brings experience as a nurse educator and leader to the CareChoice performance improvement projects. Her background is in the acute care, ambulatory and college setting where she focused on process and staff development. She is passionate about developing education that reaches the learner, so it will be incorporated into practice. Aira is excited to partner with facilities to elevate staff education and improve patient care.
CareChoice Cooperative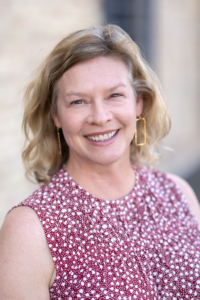 Nichole Pelerine
Executive Director
Nichole began working with CareChoice in 2011 after relocating to the Twin Cities from Los Angeles. She is an experienced leader with a diverse background in several different industries and passionate in her belief that collaboration is the key to successful innovation. As a mission-driven leader, Nichole is thrilled to have the opportunity to work closely with the CareChoice members in creating opportunities to provide better care for the seniors in our community.
CareChoice Cooperative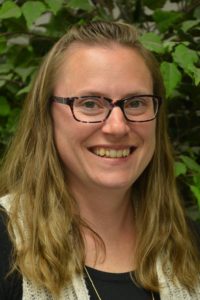 Stacy Ellerbusch, LSW
Project Associate
Stacy is a graduate from The College of St. Scholastica and has 20+ years of experience in long term and home health care settings, including positions in Laundry, Housekeeping, as a Home Health Aide, Payroll, Accounts Payable and Lead Receptionist Coordinator. She joined CareChoice in 2014 to work on the CMS Healthcare Innovation Award project titled "Person Centered Care Connections". Since then, Stacy has provided implementation and management support for multiple CareChoice quality improvement projects focused on medication safety, behavioral health and mobility. Stacy is currently engaged in supporting the development of the CareChoice Clinically Integrated Network.
CareChoice Cooperative
Berg Ellenberger, RN
Development Manager
Berg graduated from Indiana University with her bachelor's degree in nursing. She is currently a doctorate student at the University of Minnesota School of Nursing, specializing in the program of Health Innovation and Leadership. Go Gophers! Berg is passionate about the need for change within our healthcare system and helping the aging population thrive.
CareChoice Cooperative
Amy Vang, RN
Project Manager
Amy has her Master's in Nurse Leadership and Administration. She has experience in home care, long term care, acute care, dialysis, education, and management. Amy has always been a supporter of change in health care and the importance of nurses being behind that change. She is passionate about improving patient outcomes and educating nurses in providing quality in care. Amy has joined the team as the RN Project Manager and is ready to be a part of the cycle of amazing changes in health care.
CareChoice Cooperative